It was very refreshing since it was my first trip outside of Catalonia since I arrived in Barcelona. After rather minimalistic Iberian airlines flight I arrived to BRU, and walked, and walked, and walked before I've got my luggage.
Old city was beautiful, with beautiful buildings dancin' and singin' at night.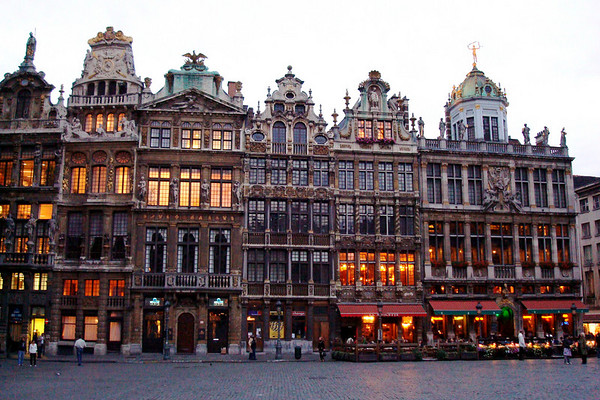 View my Brussels & Bruges Photo Gallery
What I enjoyed:
Great food, especially mussels at Chez Léon, and some Asian cuisine in Bourse area
Beautiful old city, ceremony near Manneken Pis
Chinese pavilion (Japanese tower was closed for reconstruction works)
Comics on walls in many places
What I didn't like so much:
Weather
Strange people on streets after 10 p.m.
Coffee!
Also, I must say Belgian chocolate is over-hyped. I've tried 6 different brands of chocolate, it's all great, but not better than any other top-notch chocolate in other countries. My favorite is still Emila Gustava chocolate from Latvia.
Bruges was really nice, very Flemish, lots of nice people and almost everybody speaks good English. And, of course, there were canals and houseboats - what an idilly!